Our Zambian friends are waiting for YOU!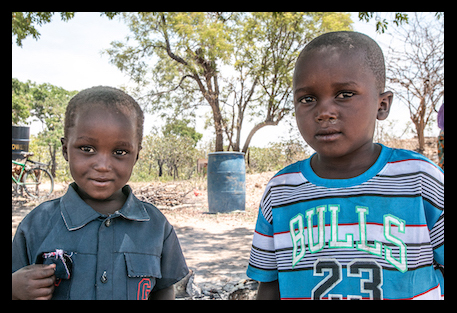 Every time we go into the Bush we find them "bright-eyed" and anxious for our visit.  Our first reaction is: they are looking for a "hand-out"!  While they will gladly accept such hand-outs with joy and appreciation, what they are really looking for are answers – answers to life's questions:  Why are we here?  Who is God?  What does that mean to me?  And, is there anything better than "witchcraft"?
The Gospel is the answer to all of these questions.  And, when they hear it – they respond to it.
Our job is to tell them and to show them how to tell others.  But, we can only reach a few hundred on our own.  Together, we can reach thousands.  The fields are "white for harvest" and the "workers are few".
Sharing the Gospel with children yields great potential – as it is clear that these tender young minds are the future of Zambia.
"Train up a child in the way he should go and when he is old he will not depart from it".
BUT, there is nothing more beautiful and satisfying than to see a face light up when they realize they have accepted Jesus Christ as their Lord and personal Savior…and knowing that they will live FOREVER in eternity – forgetting their pain and their poverty!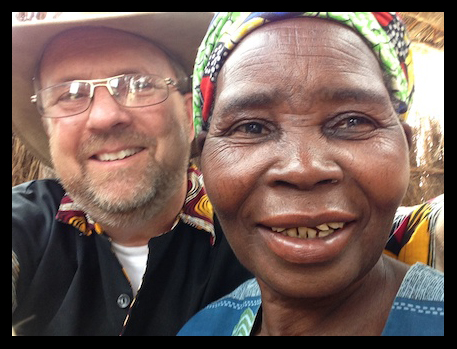 Consider joining forces with us.   Come, Go With US!
MISSION TRIPS 2021
There are (2) ways to come as a team to the ministry field in Zambia:
(1) Come for a 2-Week in-country mission trip
We are taking applications to fill the (ten) 2-week mission trip slots that are open for 2021.  A 2-week mission trip consists of; 10 days in-country;  significant ministry opportunities in the villages; teaching, preaching evangelizing & training; various projects (possible construction, humanitarian and youth sports)…Our guesthouse serves as an oasis from a hard day on the mission field with running (hot & cold) water, indoor toilets, and comfortable beds – not to mention a tasty hot meal and a hot cup of coffee.  Our peaceful grounds offer a great place to enjoy your team and to find a quiet spot for meditation and prayer.  There will also be ample opportunity to see some of God's amazing animals while on an all-day Safari.  Camping in the Bush and/or on Safari is an option that many take advantage of.
Contact us for dates and scheduling a PHYSICAL MISSION TRIP
and to get the 2021 TEAM application packet.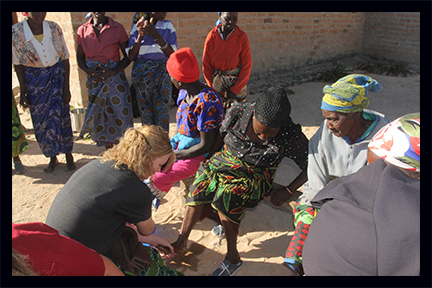 Testimonial:
"To say I was heartbroken is an understatement when I learned my sixth trip to Zambia with Come Go With Us was canceled due to COVID-19.  A piece of my heart has remained there since my very first trip in 2009. Traveling into the villages to share the love of Christ is my most favorite part of this ministry. The Zambian people have a smile that lights up the world and they have a hunger to know more about Christ! The ministry of Come Go With Us also started up The Good News Club on Saturday mornings. To see the little ones come in by the hundreds, singing and praying is a testimony of the amazing ministry they are doing. My heart longs to be back there and I look forward to bringing a team in 2021. If you are wanting to fill your heart with Joy and Happiness" , then you can…
Come Go With Us,        Shay Thornton
(2) Join a 1-Week VIRTUAL mission trip.
Virtual Missions are now possible!  Due to sufficient internet and the technical capability of our staff in Zambia, we can now connect you with the mission field 9000 miles away – deep in the Zambian bush. This concept was tested with great success during a missions conference at Lindsay Lane Baptist Church in Athens Alabama.  The Come Go With Us staff traveled about 4 hours deep into the Zambian Bush where they set up a communications link between Kananga Village and a video classroom at Lindsay Lane BC.  For about 45 minutes, Jason Moore taught a lesson to a group of Zambians gathered at a school in Kananga.  They expressed great appreciation for the insight of the lesson and sang a song to the people at Lindsay Lane.  Not to be outdone, the LL folks returned the favor by singing to the Zambians.  In that short time, relationships began to be formed and all bid "farewell" hoping to get together again real soon. The Virtual Mission Trip – while not quite the amazing experience as being there in person – allows many – who could not otherwise travel to Zambia – to have the opportunity to experience foreign missions from the comfort of their "laptop".  Imagine the woman who is a gifted Bible teacher – still sharp of mind, but relegated to a nursing home – having the opportunity to share Jesus with a group of women under a tree in Africa…without ever leaving her apartment. Some people cannot get away for 2 weeks…some have trouble traveling great distances or are uncomfortable flying.  By traveling to Zambia "virtually" through your computer – you and your teammates can enjoy many fulfilling moments sharing Jesus to the "uttermost parts of the world"!
We were blessed to be invited to the Lindsay Lane Baptist Church
World Missions Conference in Athens Alabama.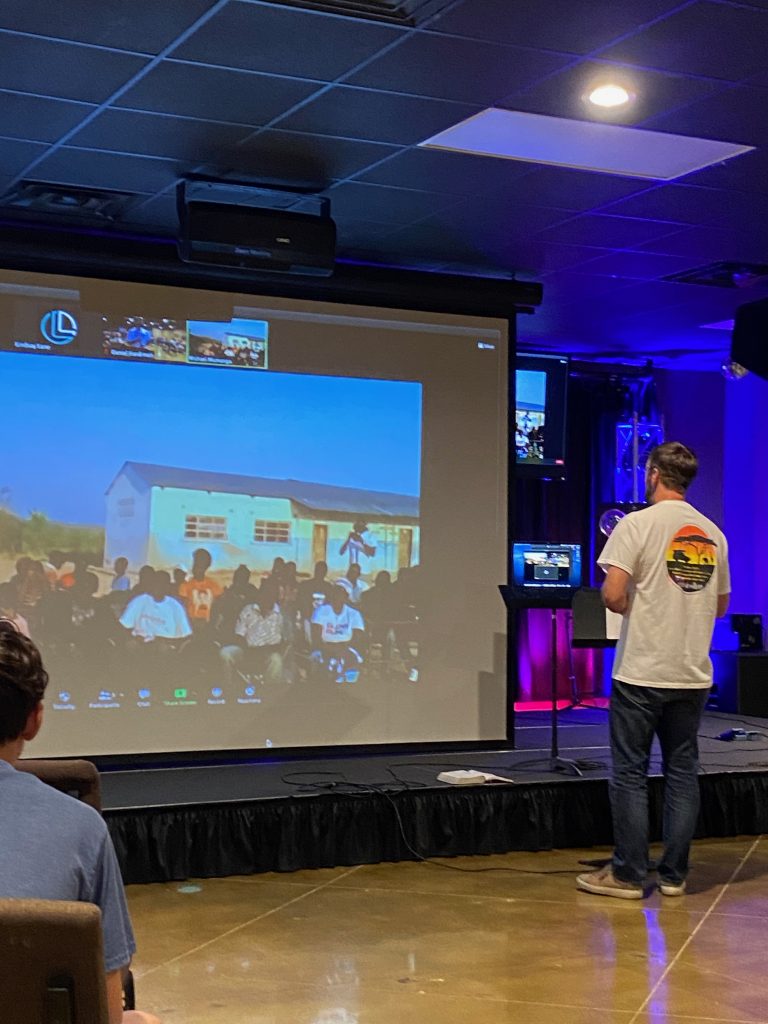 Testimonial:
"As the Lindsay Lane Baptist Church Missions Team prayed for and prepared for our missionary partners to join us this year at our missions conference, we were tremendously challenged due to pandemic obstacles and restrictions. Ken Buckner and I spoke by phone prior to their arrival, and we explored the possibility of virtually taking our church family to the bush of Zambia – letting them experience, as best we could, the power of the gospel and the hunger for the Word by those they serve there. God blessed our vision and efforts abundantly more than we could imagine.  His team in Livingstone prepared and traveled to a remote village and set up a video link. Then, via Zoom, we joined LIVE with a group of excited Zambians gathered under a shade tree for singing, preaching, and prayer!  They were able to see us and we could see them.  So, we waved and cheered them on – in Christ.  What a very special experience we had.  We will never forget it.  We pray that it will become a future method of going on mission trip with God, and other Great Commission partners around the world!"
"~Eric Pugh – Lindsay Lane Baptist Church Athens Alabama"
Contact us for dates and scheduling a VIRTUAL MISSION TRIP
and to get the 2021 TEAM application packet.
Meanwhile, back in Zambia…

The Come Go With Us Staff had a great October!
Perfected and proved the validity of hosting and implementing Virtual Mission Trips.

Conducted a Shopping Spree for the kids at the Good News Club.

Averaged over 500 at the Good News Club each week in October.

Conducted a 3-day "Couples Conference" in Mapatizya.

Took (2) BUSH TRIPS: a trip to Kananga and our first trip to Makumba.

Expanded the Mukuni Men's Bible Study to include the (whole) village of Mukalahani.

Plus all their normal Bible Studies in Maloni, Mukuni, and in the Prison.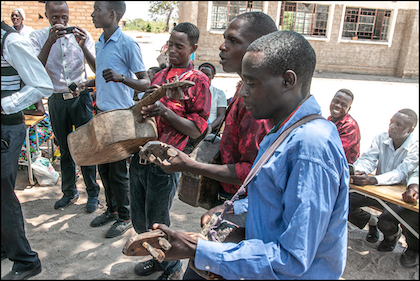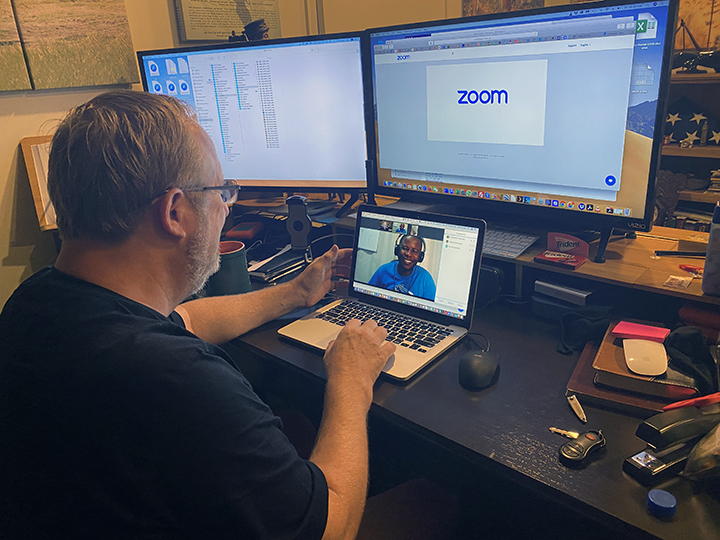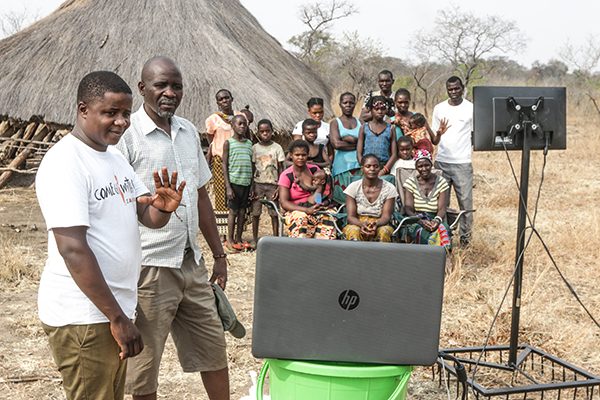 The ministry of Come Go With us has grown tremendously over the past 12 years to the point that it takes a staff of 9 and the outside support of about a dozen other Zambian volunteers to cover all of the ministry "bases". As this ministry has grown, so has our support base and the provisions that are needed to maintain our staff; our facilities; and all these other ministry needs. God has been an amazing provider these first 12 years.
WE:
Teach over 500 children every week at the Good News Club
Minister to a community of over 1500 households in Maloni
Are scheduled to plant and build a community church in Maloni in January
Supervise, minister, support, and encourage over 30 independent churches and related villages in the Zimko area
Work with 12 chaplains who are over 12 prison cell blocks in the prison. Of the 600 prisoners, over 300 are taking our Free Bible Training courses
Over 1000 students are taking our Free Bible Training courses throughout our area
Our staff manages 6 Bible Studies in our general area
Our discipleship training program began with 12 men and has mushroomed to hundreds
Our "foot soldier" outreach program can supply four 2-man teams with self-contained backpacks that allows them to preach and use the Jesus Film movie (powered by solar) throughout the bush. They can show the film to around 300 at a time…and have been very busy sharing and yielding much fruit
There are many other programs that are not listed at this time due to space
The goal has always been to spread the Gospel to the lost in Zambia and to always have the "mindset" to "work ourselves out of a job". We do not believe that the time has come for that. But the increase in extra costs and the effects of Covid-19 has hit Come Go With Us very hard in 2020. So, we submit this plea – to remind you of the path God has directed us and the fruit that continues to be harvested. There is still more work to be done before we can completely hand over the keys to the Zambians or another missionary. We write this report to remind our supporters of the call that brought us to Zambia; the work that continues to be done; and the changed lives we are witnessing every day. We ask for your prayers and your continued support… And if possible, your increased financial support.