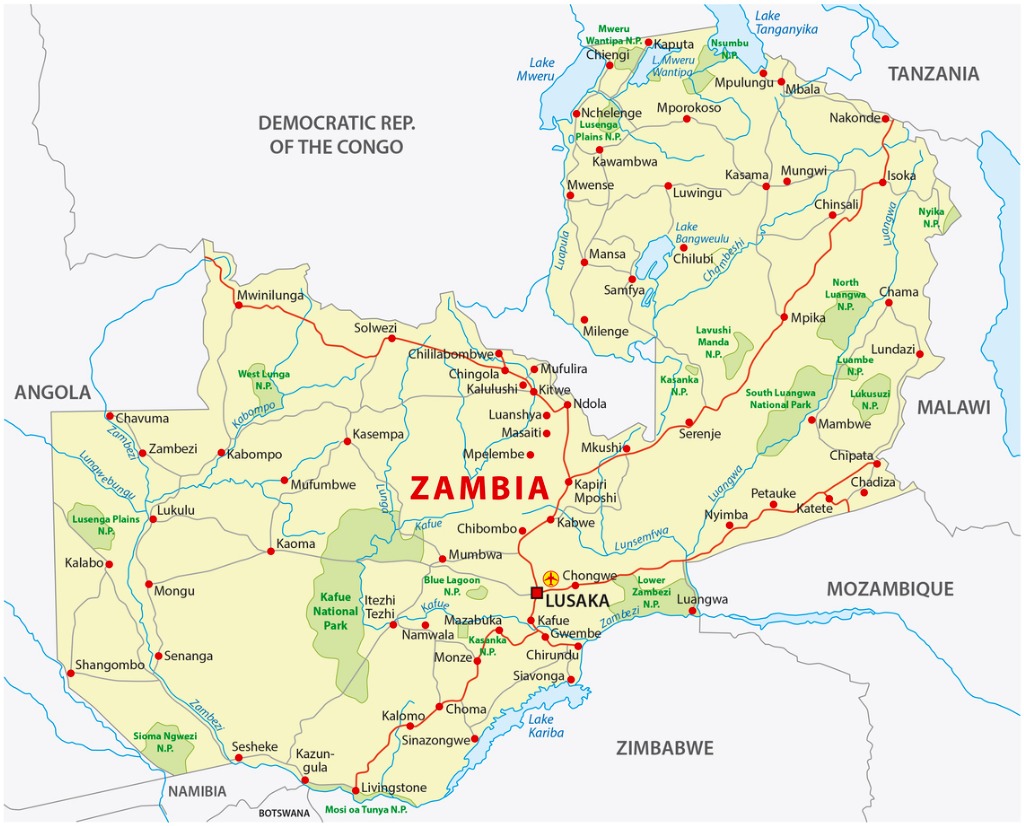 Weather Today In Livingstone Zambia
Tuesday

+

33°

+

17°

Wednesday

+

33°

+

19°

Thursday

+

32°

+

18°

Friday

+

34°

+

18°

Saturday

+

33°

+

20°

Sunday

+

34°

+

20°
Zambia is located in south-central Africa. It is about 2-1/2 times the size of the state of Texas. We are located in the city of Livingstone which is on the southern border between Zambia and Zimbabwe. Lusaka (the Capital) is about 7 hours to the north. Zambia is an arid country with terrain ranging from flat plains to rugged mountains. On the border with Zimbabwe along the Great Zambezi River is Victoria Falls. Discovered in 1855 by David Livingstone, Victoria Falls is one of the 7 Natural Wonders of the World. It is up to 2 kilometers wide and varies from almost dry in November to a raging torrent during the rainy season.
Zambia is a democracy that elects a president from various political parties every 5 years. Zambia gained independence from the British on October 24, 1964. At that same time, they adopted English as the National Language…"the best thing the Brits left us" (Livingstone).
There are 12.6 million people living in Zambia. 68% of the population live below the poverty level. Mostly subsistence farmers, the average wage is under $3.00/day. Approximately 15% of the population has the AIDS virus. The AIDS death rate is 9th in the world. The average age of an adult is 45.9 years and the probability of NOT reaching the age of 40 ranks 1st in the world.
Although Zambia boasts being a Christian nation, there is much darkness in many places. Still hampered by a culture of witchcraft and animism, the Zambian Bush represents a tremendous potential mission field.