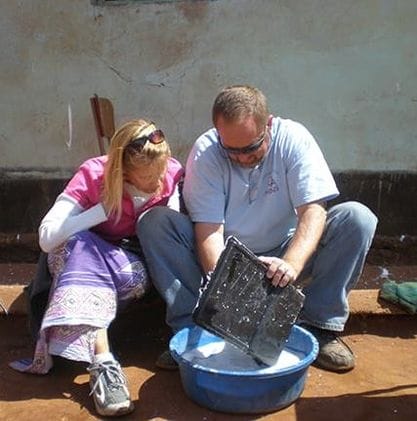 In 2008…WE TOOK A LITTLE TRIP!
We were invited to join a team on a 2 week mission trip in Zambia. It was only our second mission trip and the first one we had been on together. We hit the ground running with 19 team members from Palmetto Shores Church, Myrtle Beach, SC. Little did we know that God was getting ready to give us a brand new assignment. Everything we did on that trip was calling us to the mission field. Neither of us could bring ourselves to tell the other about the stirring we both were feeling until late one night – unable to sleep – I got the nerve to ask Karen; "what would you think about living as a foreign missionary…in Zambia?? The following long silence finally broke with a teary reply…"that is exactly what I was thinking but was afraid you would not understand nor would you want to  even consider such a thing".
in 2009 God opened the door for us to begin our ministry where we served as resident missionaries at Global Samaritans Children's Home until 2013. In 2014 we began our independent tenure serving in 
evangelism, discipleship and working with children in the Southern Province of the Zambian Bush and in the city of Livingstone. Our experience with MISSION TEAMS in Zambia created a growing love for the opportunity to share our experiences with visiting groups and individuals  for 2 weeks – or for a lifetime.  We look forward to hosting your team, interns and short-term to long-term missionaries.
God has blessed us by providing everything we have needed to continue this work. Every door that needed to be walked through was opened with ease. Our families have been absolutely fantastic. Each and every one of them has been supportive and respectful for the calling that we have so clearly received. We are currently in our 15th year on the mission field in Zambia. God is working here and in the process of directing us down this road to a destination that has yet to be fully revealed. Please pray for this ministry and for God to continue to direct our path. Pray for us, that we will remain submissive to His calling.
Ken and Karen Buckner are full-time missionaries in the southern border town of Livingstone in the country of Zambia. They focus primarily on Bush ministry through evangelism, pastor training, discipleship, and children's ministry. They have a passion for missions and invite you to consider joining them on the mission field. Please pray for Ken & Karen as they continue in this calling to share the Gospel with the people of Zambia and to share the experience of missions with other people.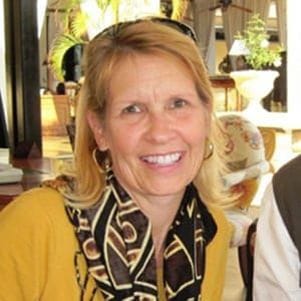 Karen lived most of her life in Myrtle Beach, South Carolina. As a child, she heard a missionary speak about life on the the mission field in Africa. From that point on, there was a desire to be one of "those missionaries". "Never thinking that would be a reality, I was pleasantly surprised when my husband suggested we consider becoming missionaries in Africa following a mission trip in 2008". Her experience as an assistant 1st and 2nd grade teacher at a Christian school for 9 years – as well as a home school mom for 5 years has prepared Karen to be a perfect fit in this setting.
Ken was raised in Gatlinburg, Tn. Following college he spent the next 31 years as an Engineer and as an entrepreneur in a unique Automotive Action Photography business. "I could not have been happier with my life and the direction I had carved out for myself."
BUT, that all changed in 2008! While on a mission trip to the southern African country of Zambia, Ken experienced a life-changing call to the ministry. "As I stepped off the plane in the middle of the Zambian bush God put a brand new love in my heart." Following that trip the business was sold and Ken & Karen began the process of transitioning as full time missionaries in Africa.