Zambian Pastor Sponsorship
Our pastors work very hard to be effective, accountable, and diligent in sharing the Gospel to the lost in Zambia.  Most of them are "subsistence" farmers or have some kind of job to make ends meet.  We are asking that you prayerfully consider sponsoring a pastor to help him put food on the table and to assist in putting their children through school.  All Zambian children have to pay for their education with tuition, books, calculators, supplies, and school uniforms.
The estimated cost of 1 year in grades 1-9 is $50/year
The estimated cost of 1 year in grades 10-12 is $100/year
The estimated cost of college for 1 year is $750/yr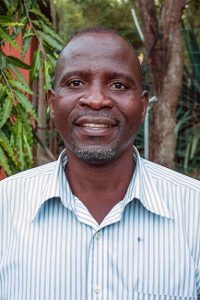 Pastor Francic began working with Come Go With Us in 2015.  He pastors 4 different churches and travels to all of them every month either by foot, bicycle or taxi.  He has 5 children and the 2 oldest have been accepted in college.  Please consider sponsoring him by helping put food on his table or assisting with his children's school fees.
Pastor Dablet Busenga is the pastor of the Luyaba Baptist Church in ZIMKO.  He currently serves as the CGWU field representative for the churches and villages in that region.  His urgent need is to get a motorcycle to help him get around more efficiently.