June 2022 Newsletter
Ole' Ole'!!
Its Football Time!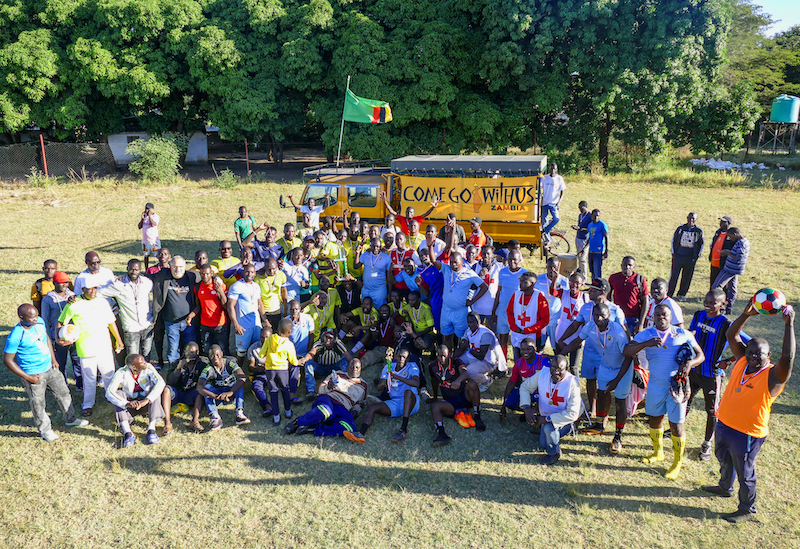 We finally had the opportunity to put on another Football Tournament after being shut out 1-Nil by Covid-19.  This time we targeted the men of Livingstone – or the "Madalas" (meaning an "old man" or in this case amatures 30 and above).  We had a great time with 16 teams for 2 days where they played a game,  we preached to them, they played another game, and we preached again. By the time the tournament was over we had 4 winning teams to share in cash and award.  More importantly 45 of them were saved and many of them vowed to start coming to our church.  Gift preached "pure" Gospel and they responded.  But the best part is seeing "MEN" desiring to go to church.  Here, men are in the minority in most churches.
San Diego Christian University
Please welcome our new friends from the West Coast.  A team lead by Steve Jenkins of Saddleback Mountain Church spent a week with us following a profitable trip to Ambassador International University Seminary in Lusaka.  They had a great time experiencing Zambias' tourist spots and a safari in Botswana…but the best part was praying for our new church and engaging with the Good News Club.  They were a joy to host.
Miscellaneous
Love,
Ken & Karen Buckner