It is a BITTERSWEET Farewell…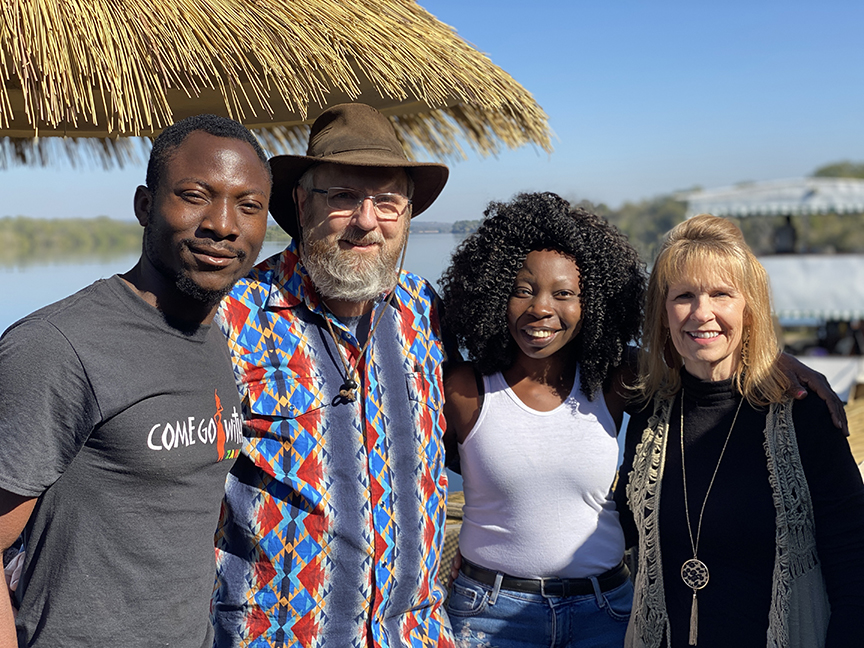 It is with Great Joy and Great Sorrow that we bid "Farewell" to both George and Nonoka.  Each of them are taking their next steps in life.
"Nono" has been offered a "chance-of-a-lifetime" to return to the orphanage where she was raised…to serve as a House Mother.  Her opportunity to pour into the lives of her "brood of girls"…and the other children of the orphanage is something she has long dreamed of.  We will sorely miss her and wish her well as she takes on this new challenge.
George has just finished building his home and is ready to step out into his new world as an adult and hopefully his future business as an Auto Mechanic – owner/operator following his completion of a degree in Auto Mechanics.  He will continue to serve CGWU on a part time basis working with the Pastors in Zimko and occasional odd jobs where his skills are still needed here.  This keeps him around – at lease some of the time.
Please help us wish them both well as they take these new steps in life!
We took the staff on the Mukuni Big Five river boat to celebrate and wish George and Nono well.
The Good News Club – Session 1 is complete.
Each session is about 8-9 weeks followed by a "SHOPPING DAY".  All those drums you have been raising funds to help ship to us are filled with various items for the Zambians and many items are offered at the "GNC Store".  The children can make purchases with their coins that they have earned while attending weekly Good News Club meetings on Saturdays.
Last week over 700 children had a great time "Shopping"!!!


Progress in the construction of the Maloni Church
While we await the finalization of the land acquisition, we have begun receiving the containers and soon the steel that will be needed.  4 of the containers are now being stored at our place.
This photo was taken in our back yard.  You can see the 4 containers that will be used for the church…and in the background, the mist rising above Victoria Falls – just to give you an idea as to our location.

The Kabondo church on dedication day with the congregation.
These 2 boys just do not like each other!

…and now, something completely different…
Zambian Humor:
It seems that the Zambians have much bigger appetites than us "foreigners".  They love to take large portions of food – especially at breakfast.  They typically eat 4-6 slices of bread and a large double or tripple helping of Nshima (their staple food).  Us, "white people" on the other hand don't always take such large helpings…and apparently, that does not go unnoticed.  We captured this on a Zambian Facebook post: