April 2021 Newsletter
Zambia begins 2021 with "Abundant Harvest"!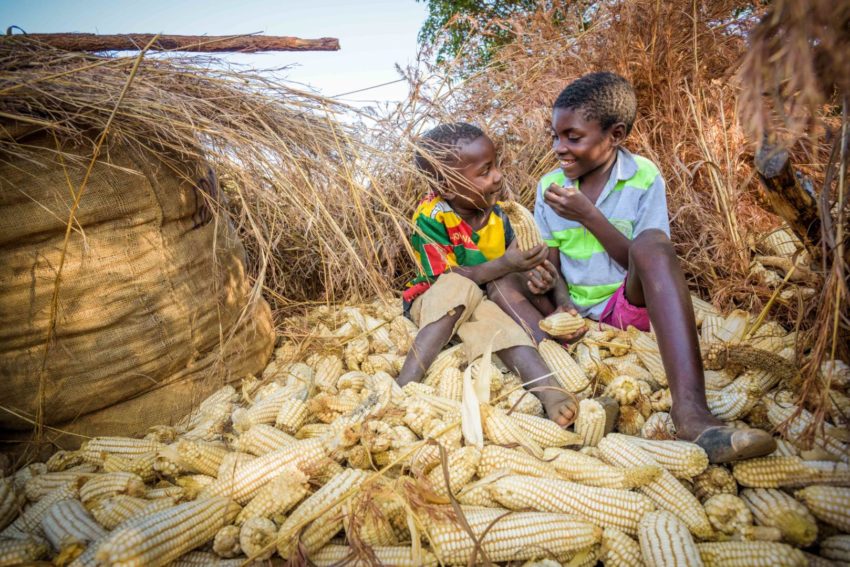 Not since 2015 has Zambia seen such "plentiful rains" – resulting in "plentiful food". While this harvest field is ripe, let us turn our attention to the fields of lost souls. This is where your support leads to a "plentiful harvest".

Whoever is generous to the poor lends to the Lord, and he will repay him for his deed.  Proverbs 19:17
Everett Douglas and Josh Kienzle with Global Training Network
Provided Special Discipleship Training for pastors, deacons, and church leaders.
The concept of the training is similar to the story of "Johnny Appleseed".  Instead of equipping individuals, the idea is to equip leaders of individuals to multiply themselves…so that the training of "one" can be transformed to a harvest of "many".
Remember Kabondo?
The church that fell in 2019 was rebuilt from funds raised by Dennis Yeatts and Mineral Springs Baptist Church.  Josh and Everett had the privilege of helping us dedicate the new church.  There is much joy in the hearts of the Kabondo fellowship.
With April, comes Easter – and the Good News Club did not forget.  We planted a cross at the entrance of our drive way on the busy road leading to Maloni.

The Good News Club began "Session 1" on April 3.  Even though we have to split the children – half in the morning – the other half in the afternoon, the numbers remain strong…around 500 each week.
As you work to fill our drums of "STUFF"…and to get them shipped to us, these children build their "credits" each week to purchase items at the end of the session at the Good News Store – which will be offered May 22, 2021.
FRANCES, in all her glory!

Frances Gregory came here in 2018 and witnessed a vital need in person.  We were ferrying children to and from the Good New Club in trucks before and after each session – starting at around 7:30am and ending about 3 hours after the sessions ended.  She realized – as we did – that this could not continue indefinitely.  We needed a new plan.  Frances said, "I'm gonna go back to USA and raise money for a bus".  While we thought that was a very fine idea – we really did not think it possible until she and her North Conway, Waterbrook, Palmetto Shores families…and a whole bunch of other wonderful friends rallied to attend that banquet in large enough numbers to meet that goal. Little did we know that Covid-19 would put such a strain on our beleaguered transportation scheme that a bus would be almost mandatory to keep this program going during 2020. It arrived at the beginning of the pandemic and has served us well ever since.  The bus was named after Frances.
From all of us here in Zambia, including all these children, the ladies we ferry to the Bible studies, the families we have chauffeured to funerals, the youth groups we have transported to other programs, the teams who will benefit greatly from the use of this bus…etc., etc., etc.,
we Thank You Frances…and Thank You to all who prayed for…and donated for this bus.
The men's Bible Study group in Mukuni Village and the village of Mukalahani.
The Maloni Church construction preparations have begun.
Please pray for all of us as we endeavor to complete these tasks.