July 2022 Newsletter
Receiving goods from our supporters
is a vital and memory-filled
EXPERIENCE! 
A man once "chastised" me that all we do here is offer an "experience" to the folks who come to visit. He said, "that's not real ministry".  You know, he was partially right!  For me,  It WAS an experience that stopped me in my tracks back in 2008 when we first came here on a mission trip to this very same mission field.  But, God used that "experience" to change our direction forever…and opened the door to a ministry effort that has lasted more than 14 years.  We found a passion and a drive on that trip that has kept us "busy" with an entirely new agenda in life…that continues to be new and compelling every day since then.  It was that "experience" that inspired the name of this ministry – "Come Go With Us".  I can't explain it in words that can be understood without inviting you to come here for yourself and taste this "experience" first-hand.  Only then, can you find something you never before thought possible.  When people come…they "get it".  And that experience is the catalyst that inspires and enables God's provision in so many different sways.  We can't always articulate the exact needs because they are so varied…and so many.  But when they come – and they always do – they come at just the right time…and in just the right amounts.
It never gets old!
Mineral Springs Baptist Church – 3rd visit??
Action packed Trip!
FAMILY
We all know about the sacrifices that come with being on the mission field.  One of those sacrifices is that of being away from family – too much.  Then, there are those magical moments when family comes to see us.  Although far too infrequent, when it happens it is an amazing gift.  We thank God that Karen's daughter, Blair and her husband Jesse, were able to visit with us this past month.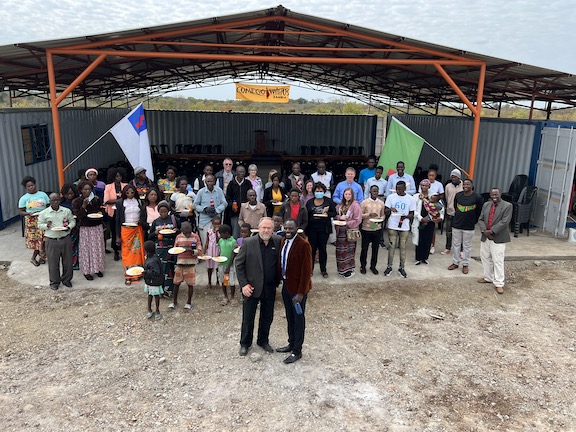 July was probably as busy as we have ever seen.
We finished Phase 1 of the new Church of Life construction and had our first service.  It has been hard work and long hours for everyone.  Our staff are to be commended for their dedication to this ministry.  I wish you could see them in action.
Love,
Ken & Karen Buckner