January 2021 Newsletter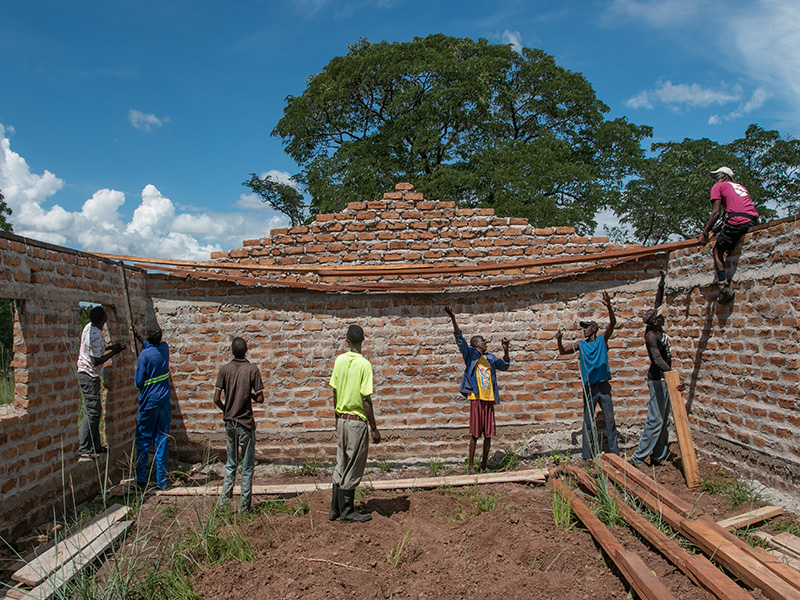 Time to RAISE THE ROOF!
The Kabondo church is almost ready for the roof.
In August, we raised funds to install security bars in the windows and doors at the Chapel on the prison grounds.  It seems that they wanted to use the chapel for Sunday services.  Michael on – our staff – ministers to the prison each Sunday. The prison has 600 medium to maximum-security inmates.  Of that population, over 300 of them are taking our Bible training program.
The funds were raised to install the bars and they are now in place.
The prison prefers not to show photos or videos of the facility, but have submitted their sincere thanks via letter.
THANK YOU! to all who participated in the funding of this vital ministry!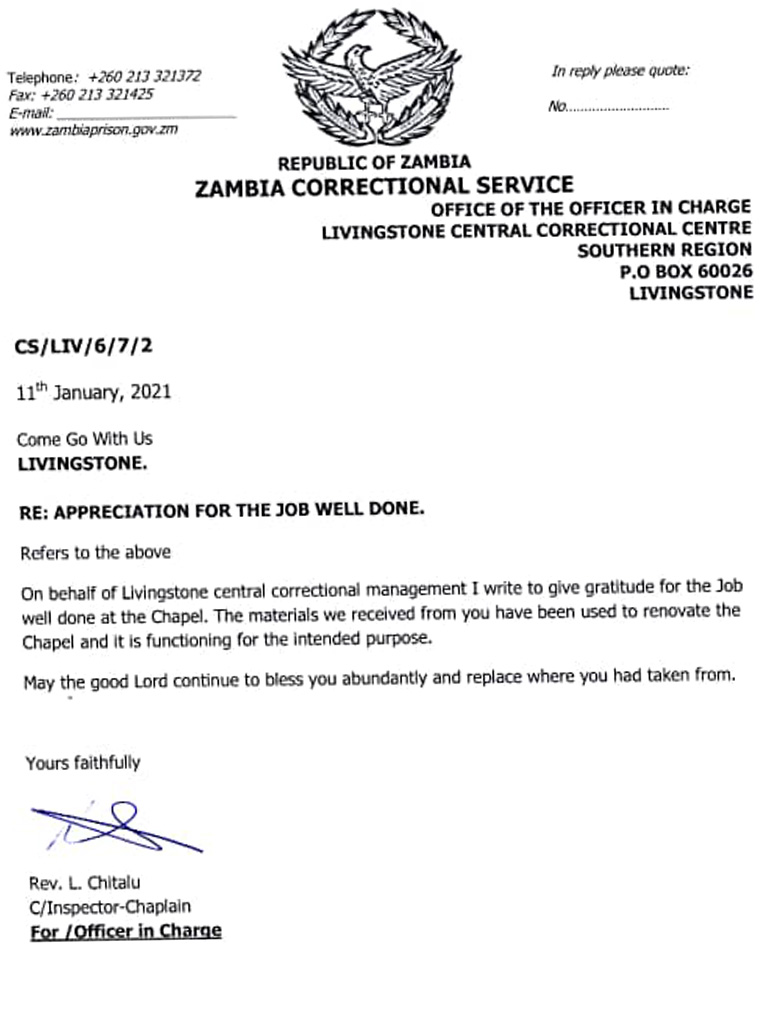 COVID-19 has trapped us in the United States since November 2019.  We have taken advantage of as much time as we could to meet our supporters and encourage them as they have encouraged us.  Karen, demonstrating that certain kindred spirit that draws in little kids like a magnet.