Join us on the mission field from the comfort of your own "laptop or phone".
OR
Help us facilitate and implement this program.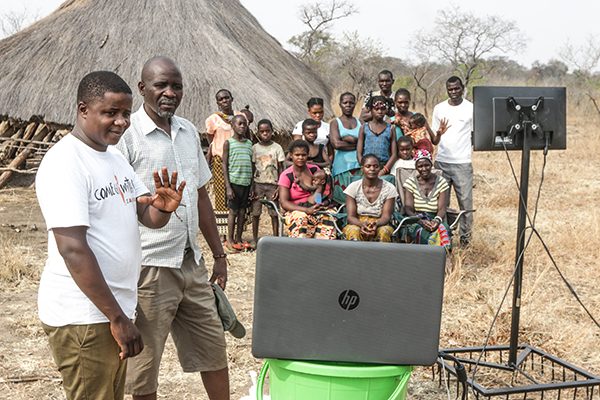 Everyone deserves the opportunity to share the Gospel with the lost. The Virtual Mission Trip is a platform that allows you a unique way to connect with, teach, and to share the Gospel with those how have not yet heard in Zambia.
Typically, mission teams fly off together to a foreign mission field to spend 2 weeks with their host missionaries as they endeavor to share the Gospel with the lost souls in that land. These team members are usually able to get away for 2 weeks, are physically fit, financially able, and available to be gone for that length of time. But, my aunt who is mentally "sharp", loves the Lord and loves missions, and lives in a nursing home has no option or opportunity to make such a trip…until now!
Now, she can link with the team through her laptop and share her love and wisdom with some Zambian ladies under a big Mango tree – virtually through our internet network. Methods and teaching plans are in the works now to create an agenda for a typical trip.
That day has finally come where missions can be experienced "VIRTUALLY" via the internet.
You can learn more about VIRTUAL MISSION TRIPS in our October 2020 Newsletter.  CLICK HERE!
We are currently building our Virtual Mission Trip schedule for 2021
Use this form below to learn more about how you can get involved with Come Go With US Virtual Mission Trips for 2021