Karen has a genuine love for children and the salvation of their souls.  In 2017 we started the Good News Club at our base in Livingstone Zambia.  On the first Saturday, there were over 65 children that came to check out the Good News Club.  We continued each Saturday and each week the numbers continued to increase.
We never expected to see so many children come each Saturday to hear about Jesus.  Our simple carport could only shelter around 125 kids…but the numbers just kept growing.
In October of 2018, the numbers reached over 400 – I was reminded of a scene in a popular movie…
"We are gonna need a bigger boat!"
So, in 2018 we initiated a fundraising campaign to build a structure at our base that would allow over 600 to be sheltered from the hot African sun.
The "FREEMAN SHELTER" was dedicated in 2019.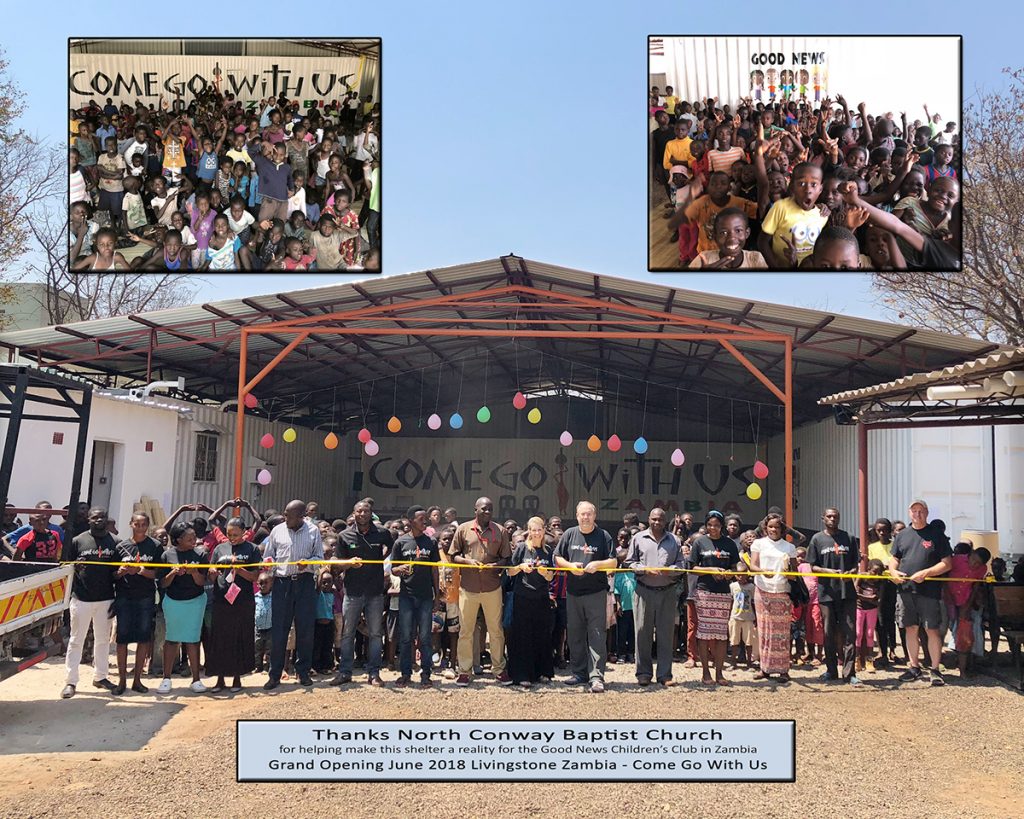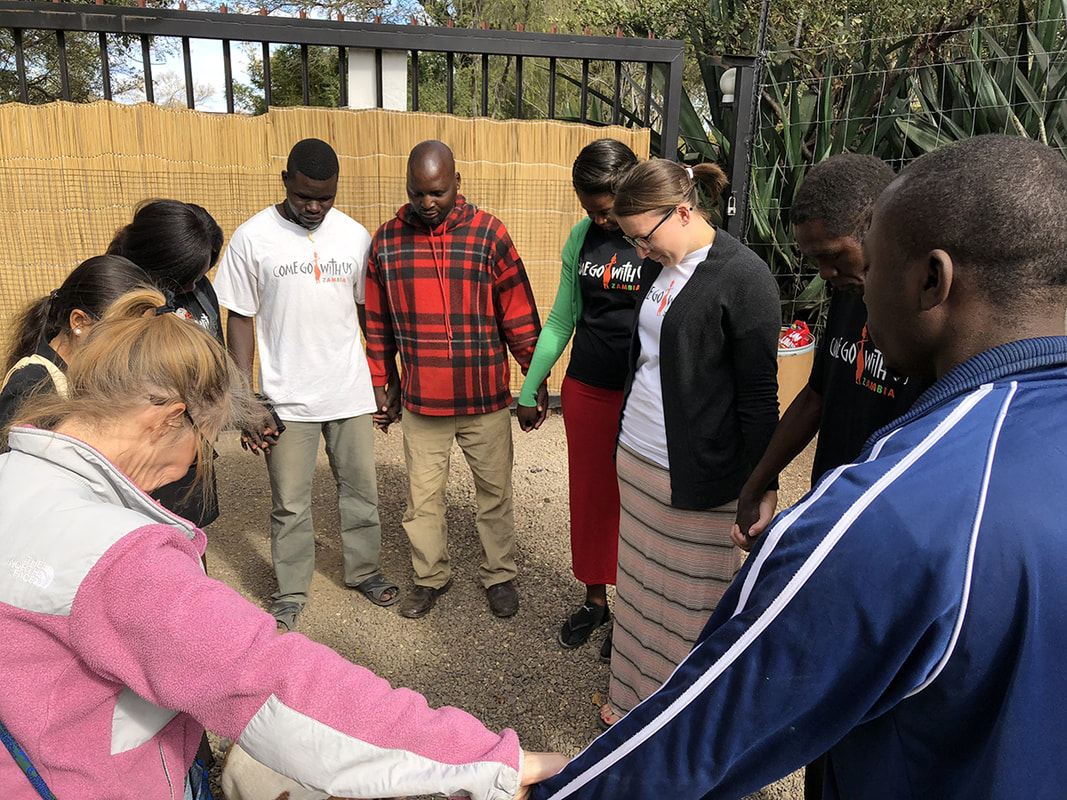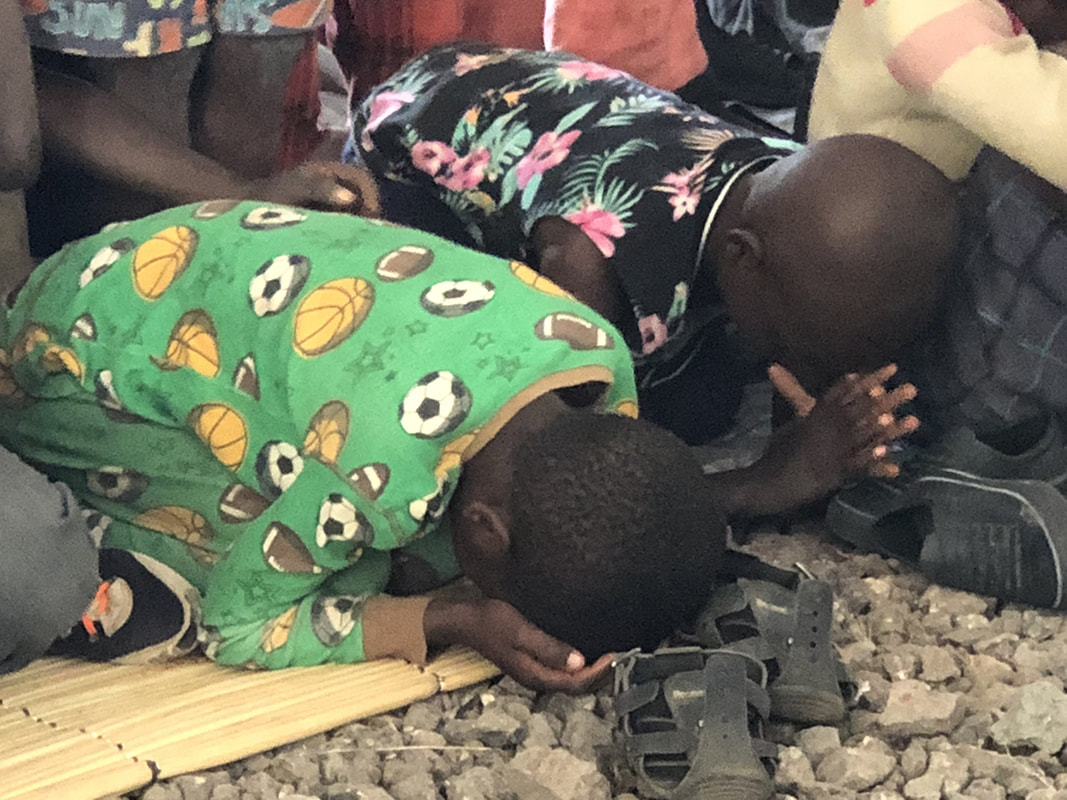 Adult youth leaders pray for each session in hopes that these children will learn how to pray and become warriors for Jesus.
Train up a child in the way he should go and when he is old he will not depart from it.  Proverbs 22:6
There is a HUNGER for the WORD in Zambia.  We thank GOD for the opportunity to serve.  We thank YOU for being the "Hands and Feet" that keep this ministry moving forward.