I'm a member of North Conway Baptist Church.  I have lived in Conway, SC all my life.  In 1985 I attended Ben Lippen Bible Conference in Asheville, NC.  During that conference, I made a commitment that I would go anywhere God would call me – even Africa.  At the time I had no idea how prophetic that promise would be.  I started going on mission trips about 10 years ago…and one of those trips took me to Zambia with Come Go With Us.  During that visit I found myself gazing at the sunset asking God if I could stay a bit longer.  His first answer was "no"…then this year we came back and He said "YES".  So, here I am serving as an intern for the Buckners for the next 3 months.  Please pray for me that I will be fruitful and have much to offer the lost in Zambia – especially the children and the ladies at the Maloni quarry.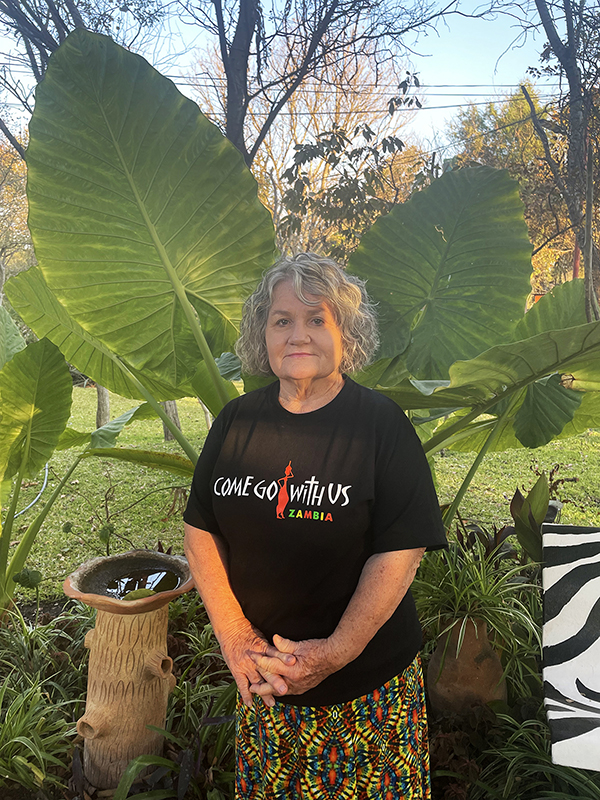 We invite you to be a part of Donna's Support
Make checks payable to:
"CGWU Donna"
P.O. Box 1284
Conway, SC 29528
You can contact Donna at:
Email: donna.lynne.1386@gmail.com
Our preferred method is to subscribe to a monthly plan. Each month the amount you select will be transferred automatically to their account. You can "unsubscribe" at any time.